Founded in 1999, "A Lost Art" is a direct importer, distributor and wholesaler of high quality hand-carved / handmade wooden sculptures, organic wood formations, toys, rasps, musical instruments, novelty items and handicrafts from Southeast Asia. Owner, David Meller's original goal was to save and preserve the ancient art form of hand-carving and introduce it to the United States.
The Asian market had been forcing artists to create smaller, less detailed sculptures and David's vision was to resurrect this "lost" art. Through his efforts these beautifully detailed and elaborate creations are once again available. Additionally, A Lost Art has helped to stimulate the local Thai and Balinese economies, creating jobs for many of these incredibly talented artists. It is important to remember that our products are recommended for ages 12 and older.
Some of our most popular products include our very own dinosaur toys and handmade art.

If you are looking for a toy store with passionate wholesale gift suppliers and distributors, contact us at A Lost Art in Santa Clarita, CA.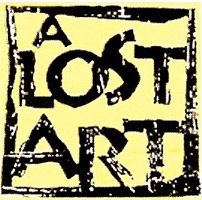 Call Today!
We'll be happy to answer any questions you have.